Johnny Chiang "Journey of Life" Tour - 마카오

대만 대중음악계의 전설적인 가수인 조니 창은 "애수의 왕자"로 불리며 발라드 음악 스타일과 인생의 굴곡을 담은 목소리로 사람들의 마음속에 깊이 파고들었습니다. 1980년대에 그는 대만 대중음악계의 정상에 오르며 당시 가장 많이 주목받은 전설적인 가수 중 한 명이 되었습니다. 1984년 데뷔한 조니 창은 곧 데뷔 40주년을 맞게 됩니다. 그는 "Three Songs of Plum Blossoms", "Cheers to the Past", "Looking Back Again", "Restless Heart" 등의 명곡을 불렀습니다.
장소
The Londoner Arena
날짜 및 시간
2023년 10월 14일 (토), 오후 8:00
카테고리
콘서트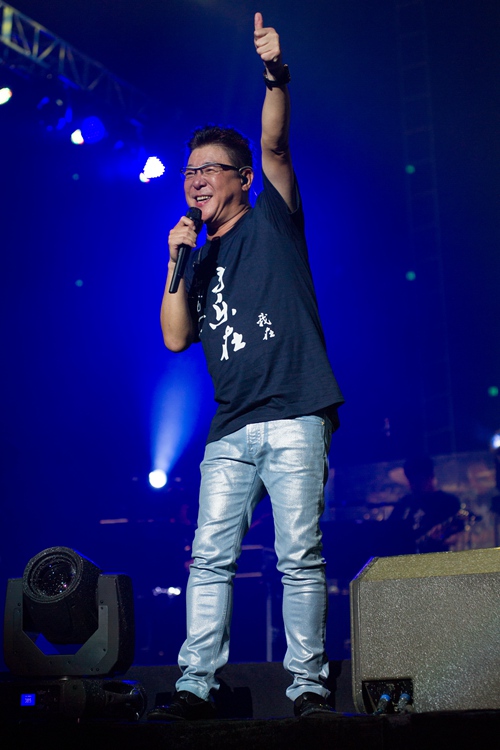 Turns out that every part of my life has a song by Johnny Chiang
At the age of 10,
【Looking Back Again】is playing on the radio, My life has just started.
There is nothing to look back, the journey of life is so simple. At the age of 18,
I am heartbroken.
My buddies get drunk with me, and we are singing 【The Last Tenderness】
We cry, get drunk and hurt. Yet, I choose to walk away from pain.

At the age of 28,
I work hard to chase my dream.
Countless travel tickets with all the long-distance trips
Wandering with loneliness, optimistic and sad.
I don't understand why【After Many Years】I still can't get over all the faults and mistakes I made.

At the age of 38,
Those who passed by have already been forgotten.
What has passed is long gone with the wind.
【Restless Heart】gradually subside.
I only long for a little real sky that truly belongs to myself.

This year, I have lived nearly half a century and returned to the starting point.
I suddenly realize that the journey of life is simple, but not simple.
Love and reluctance are the most beautiful decisions in life.
The money you have is a gift from time to time.

Take your significant other, take your old friends.
Drink an old bottle of wine and sing an old song.
Cheers, cheers, I raise my glass【Cheers To The Past】
Singing 【Looking Back Again】from that special year.
With tears in my eyes, I realized that the one who understands life best is Johnny Chiang.